Quality and Excellence
EULEN Servicios Sociosanitarios' quality model is based on the EFQM European Excellence System (level 500+), in which ISO 9001, ISO 14001 and UNE 158.000 are integrated, creating a Comprehensive Quality Management System (SGIC), aimed at obtaining excellent outcomes in our service with clients, users, relatives, employees and society.
After the last external evaluation in November 2018, we have obtained a score of 600-649, making us one of the first 15 organizations in Spain with the best global score of the EFQM model.
EFQM System Report on social responsibility, diversity and leadership
EULEN Sociosanitarios has, as it does every year, drafted a report showing that we are firmly committed to people and society, thanks to our daily work and involvement in a range of collaborative projects that allow us to build a better society day-by-day.
QUALITY REGULATION
EFQM Sello de Excelencia Europeo 500+
UNE-EN ISO 9001:2015 Sistemas de Gestión de la Calidad.
UNE-EN ISO 14001:2015 Sistemas de Gestión Ambiental.
UNE 158101:2015 Gestión de residencias.
UNE 158201:2015 Gestión de Centros de Día.
UNE 158301:2015 Gestión de Ayuda a Domicilio.
UNE 158401:2007 Gestión de Teleasistencia.
UNE 179002:2012 Gestión de Transporte Sanitario.
ISO/IEC 27001:2013 Gestión de la Seguridad de la Información.
EXTERNAL CERTIFICATION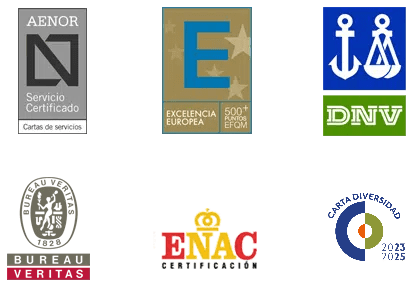 "We have a strong commitment to the quality of services, organizations and the sector."
Expert professionals from EULEN Servicios Sociosanitarios are members of the leading quality forums:
Presidencia del Subcomité AENOR de Ayuda a Domicilio. Miembros en los 4 subcomités de las Normas UNE 158000.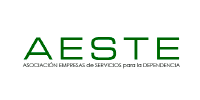 Vicepresidencia y miembros de la Comisión de acreditación y Dependencia.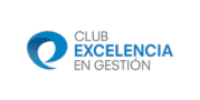 Vocal del Comité de Gobierno.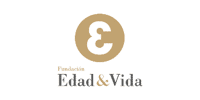 Miembros del Comité de Calidad y Acreditación.
Miembros del Grupo de Calidad y Comité de Acreditación de Servicios Sociales.
"An important quality is the one perceived by all stakeholders (clients, users, relatives and employees, suppliers and society)."
MAIN RESULTS FOR THE PAST YEAR
Satisfaction with the service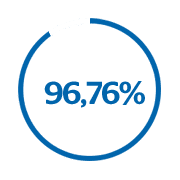 Users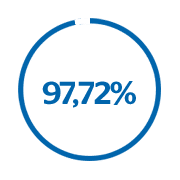 Families
satisfied or very satisfied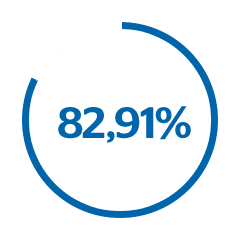 Overall satisfaction of employees
satisfied or very satisfied (1.010 surveyed)
Satisfaction with staff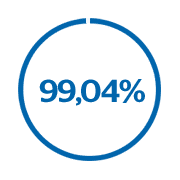 Users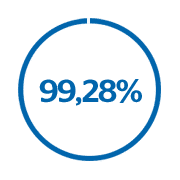 Families
satisfied or very satisfied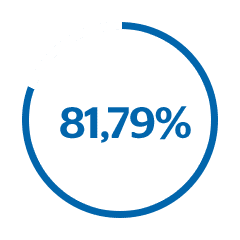 Satisfaction with the businesses' culture, values and social responsibility
satisfied or very satisfied
1.132
written congratulations
from users and families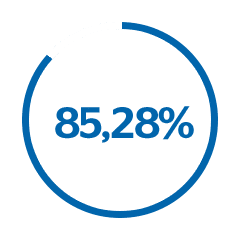 Leader satisfaction
satisfied or very satisfied (137 professionals)
Diversity System
The aim of our organisation is to promote a vision of diversity as a value that is enriching for all. Listening to each other and learning from our differences makes us stronger. That is why EULEN Sociosanitarios has created a Diversity System based on five fundamental concepts.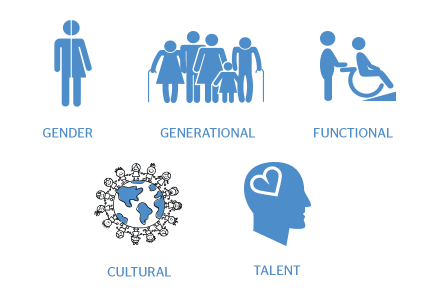 Diversity is a reality in our world, our society and our company. Working with a diverse range of people provides us with better and more creative solutions.
Our year in gender diversity
At EULEN Sociosanitarios we want to collaborate in building a society for all people, therefore, we dedicate 2019 to Functional Diversity, 2020/21, to Gender Diversity, promoting the integration of equal opportunities between men and women, and 2023/25 to the Diversity Charter.
In addition, we also, want to raise awareness among our professionals and join efforts to prevent gender violence and involve everyone in the task of instilling in society the importance of education in equal values.
Our staff includes 170 persons with physical, intellectual, sensory or mental health disabilities.
We all benefit from different! Learning from and working with people with disabilities.